Our Team!
Mrs. Loretta Barwick, Ed. S.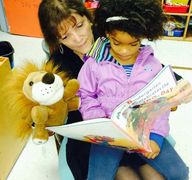 Mrs. Loretta began her teaching career more than 30 years ago as an Early Childhood Education graduate of Shorter College. Since then, she has earned a Masters Degree from Georgia College in Early Childhood, with a minor in reading and writing, and a Specialist degree in Educational Leadership from Lincoln Memorial University. She taught first grade for the first 11 years of her career, and has taught kindergarten for the last 25 years in various schools in the Greater Rome community, including West End, Alto Park, and Garden Lakes. She also had the opportunity to serve as an instructional coach and administrator at McHenry Elementary. With her advanced education and incredible experience, Mrs. Loretta is truly the "best of the best" when it comes to passionately preparing and empowering her students for an incredible academic future!
Coach Rachel Magness, B.A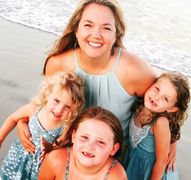 Coach Rachel began her athletic career as a Level 10 gymnast in an Olympic gym in metro-Orlando, where she was also a Disney World performer. Selected as MVP in her freshman year as a Berry College student athlete, Coach Magness went on to graduate with a degree in Family and Community Services in 1998. In 1999, Coach Rachel founded Hot Shots Cheerleading, the first competitive all star cheer program in northwest Georgia. Since then, she has led her all star teams to more than 200 championship titles, and has been the choreographer for 6 GHSA State Championship teams. In 2008, Coach Magness was hired by Shorter College to found a competitive, collegiate cheer program. In 2009, Coach Magness became the first coach in Shorter College history to lead her team to a College National Championship title, winnning a total of 4 NCA College National Championships in her 8 year tenure. Coach Rachel brings her 3 decades of athletic accomplishments to ensure her students are reaching their FITTEST potential, head to toe!
Chaplain Grant Magness, M.T.S.
As a Berry College undergraduate, Mr. Grant served as President of the Fellowship of Christian Athletes for 3 years, and as Student Assistant to the Chaplain in his senior year. He graduated in 1996 from Berry with a Bachelors degree in Religion/Philosophy, and in 1998 from Emory University with a Masters Degree in Theological Studies. For 18 years, Grant served as a minister to young people at Tr inity UMC in Rome, and for 6 years as a Team Chaplain in the athletic department at Shorter College. Mr. Grant currently serves as the Chief Envisioning Officer of The Mission IsPossible Foundation, a not-for-profit organization dedicated to empowering young people to organize outreach teams for service in their local community.